Wallet Uno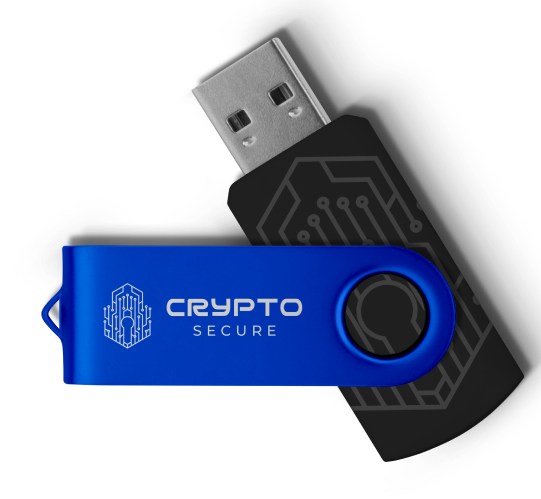 Invented for your digital independence
Securing your digital assets has never been simpler. Take ownership of your data with Cryptosecure: protect cryptocurrencies, passwords, and other digital keys from hacks and theft. More than a security token, the Cryptosecure Wallet Uno is your wallet, your authenticator, and your digital ID.
Cryptosecure keeps your keys safe
Your digital keys grant access to your coins and other data. Cryptosecure stores these keys for you and allows you to use them safely. Your keys never leave the device, keeping them isolated from online vulnerabilities.
Network-isolated authentication
Designed for your confidence and peace of mind, the Cryptosecure Wallet Uno protects you by always confirming what you are agreeing to on the device itself. This hardware wallet features a touchscreen, giving you an intuitive, convenient interface through which to verify and approve all operations, so you know exactly what data is being sent.
Easily back up your entire wallet
To make backup easier, we helped create the industry standards for recovery seeds (BIP32, BIP39, BIP44, SLIP39), meaning you can easily recover your entire wallet using a 12-word recovery seed if you lose your device. The Cryptosecure Wallet Uno is the first hardware wallet in the world to implement Shamir Backup (SLIP39) for even greater security.
Store your passwords safely
Passwords are individually locked within Cryptosecure Password Manager, using your digital keys. Secrets are released one by one, and only after you physically confirm the action on your Cryptosecure.
Reinforce your accounts with U2F
The Wallet Uno also serves as a U2F (Universal 2nd-Factor) hardware token. Ordinary security tokens lack a display, so you can never be certain about what you are approving. Cryptosecure utilizes its Trusted Display to show you details of the authentication request before you approve it and confirming the service you are logging in to. 5-star customer support Our experts are ready to help you at all times. Our dedicated Support Team specialists work day and night to answer your inquiries.
Transparent security
Audited by security researchers, verified by an excellent track record. We have nothing to hide from you and follow the open-source ethos.
Supported operating systems
Cryptosecure devices currently support all major computer operating systems: Windows (version 10 or newer), MacOS (version 10.11 and higher), Linux. On mobile devices, Android is supported. iOS and Windows Phone are not (yet) supported. ChromeOS is not yet officially supported, but it should work via Google's WebUSB.
Add to cart